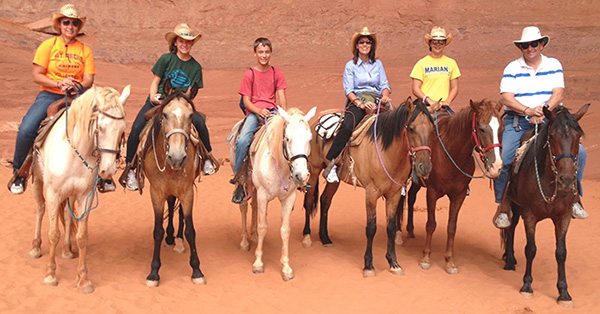 Hi I'm Dennis Fassett. I'm a husband, father, employee, business man, hockey player, cigar aficionado, and scotch drinker living in Oakland County.
I have a beautiful and wicked-smart wife, a daughter at Hillsdale College, a daughter at Marian High School, a son at Brother Rice, and a daughter at St Hugo.
I think I'm the luckiest guy on the planet. I have a great bunch of kids and I definitely married up!
MY STORY
I've been a corporate guy for 25 years. I spent close to six figures that I didn't have to earn an MBA from USC in 1992. And after graduating I was fully invested in the corporate ladder – because that's what I thought you were supposed to do with an MBA.
I've been an investment banker, I've worked in High Tech in Silicon Valley, I've been a consultant, and I've spent time in Automotive, Financial Services, Manufacturing, Health Care and Government.
I thought that I had "arrived" when I was promoted to Director in the fall of 2003 at an automotive supplier here in the area. Unfortunately my euphoria lasted for all of about 15 minutes, because before the end of 2003 the auto industry started it's death spiral.
My company started laying off 100 people per week, and they were getting rid of VPs and Directors left and right. Since I was the newest Director in the company, I figured my days were numbered.
I started my real estate investing business on January 1, 2004 as a defensive move. My goal was to create a safety net for my family – and to do it as fast as possible because with four kids under nine, a stay-at-home-wife, and my terminally ill mother living with us, any interruption in my income stream would have been devastating.
Since then I've acquired a portfolio of rental houses and bought two apartment buildings.
The irony is, while I didn't end up losing my job in 2004, I did in February of 2014 – ten years later. And my rental portfolio was instrumental in getting my family through the gap in my income.
SO WHY THE REI TALK DETROIT PODCAST?
I've been a fan of podcasting for years, and I've always wanted to do one. But while they're not difficult to do, there is a learning curve to get ramped up with one, and up to now I've never had the time to learn.
So when I lost my job in February, I thought it would be a great time to get started with one. And this is it.
The metro Detroit area is huge. There are hundreds of real estate investors here, and there are probably a dozen REI-related meetings and get-togethers that happen every month.
What I have seen in this area is that there are a ton of people doing well in this business in a lot of different ways, and that the meetings and get-togethers tend to be local. So right now there isn't an easy way for people doing business in one county to get to know others doing similar things in a different county.
I want to help change that with this podcast.
Each week I interview someone who's an active in the real estate investing space in the metro Detroit area. Most will be investors. A few will be service providers such as property inspectors, contractors, private money lenders, and mortgage brokers.
But everyone that I talk to will have one thing in common – they will be actively involved in real estate investing in some way in metro Detroit. Some you know. Others you don't. Some will have big business, some won't. And some will have a ton of experience, and some will be rookies.
And there isn't any lecturing either. 
Instead I'm focusing on experiences. Success and failures. Challenges and stories. And through that we'll do some knowledge sharing that I hope will help educate you, inspire you, and give you new ideas that you can implement in your own business.
So this is a great fit for you if you're already an investor in the area.
This podcast is also for people who are thinking about taking the plunge and getting into real estate investing here. If that's you, then you'll be able to see what it's like, see what's involved and get the real story about how it works in real life from people who are doing it every day, and not people who are just trying to sell you something.
Please feel free to subscribe to my email newsletter below. It's sent out each week after each episode, and it inclues information that's not in the podcasts such as:
The Have/Want section, where you can submit stuff you have, such as a the deals you're selling, or stuff you want, such as properties in particular areas

A monthly calendar of events happening all over the area

And occasionally answers to questions that we didn't get to in the episode
This podcast is all about real life case studies of people just like you. I invite you to listen in – and participate in the discussion.
Thanks for taking the time to read this, and I hope to interview you on the podcast sometime soon!
Talk to you soon!


Check out my other sites:
http://www.EstateHomeOptions.com
http://www.MetroDetroitHomebuyer.co
http://www.DiscreetHomebuyers.com