Podcast: Play in new window | Download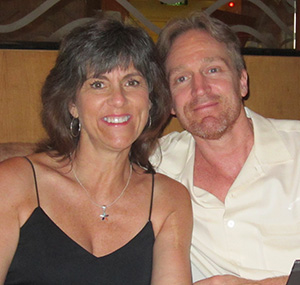 In this episode I talk to Mike Schoen and Marianne Marzolla of Donate Real Estate For Good.
Mike grew up in the Detroit area and has "The D" in his heart. He is an accomplished biker, hiker and outdoor enthusiast with a love of health and fitness.
Educated as an engineer, Mike has always dabbled in real estate investing and he owns multiple income producing properties. He is a father to two grown sons.
Marianne is a Detroit transplant and is originally from New Hampshire. At an early age, she was awed by the lovely old neighborhoods in her community and gained a huge appreciation for architecture and the preservation of old homes.
She is a licensed professional counselor and gains a sense of satisfaction from being a helper. She is the mother to two grown daughters. She has a passion for working with her hands, creating something from nothing and running.
A Word About Finding Motivated Sellers
Just a short year ago the question that I got most often from real estate investors here was how to fund deals. Lately though, with the market tightening up and a ton of new investors entering the space, the question I get most often is how to find motivated seller leads.
I started in REI here in 2004. And the source that I started with was Probate leads.
And ten years later in 2014 – I'm still using them. In fact, I never stopped. The reason is that they are a tremendous source of leads. There's not a lot of competition, and there are plenty to choose from. Plus – they're easy to find, cheap to buy, and simple to process.
If you're someone who's having trouble finding motivated sellers, then I highly encourage you to start chasing probates.
And I also encourage you to use my educational program as your roadmap.
It's $97 and it includes my six letter sequence and my excel tracking and follow up spreadsheet. In short – it includes everything you need to start chasing probates today.
Check it out at Probate Real Estate 101.
The Donate Real Estate for Good Business
Mike and Marianne have a very interesting business model with Donate Real Estate for Good.
Basically they play the role of facilitator or conduit between people that have the desire to donate their real estate and a non-profit who accepts the donation. They take the additional step of also facilitating the sale of the property for the non-profit to the end buyer.
So not only are they helping to drive funding to a local non-profit so they can put it to use in the community, but they also get paid to do it. And not only that, but then then in turn donate a portion of their fee to other worthwhile local non-profits.
It's a huge win for everyone involved. But the big winner is the community.
The business has existed now for 12 years. They rebranded it at the beginning of the year, and they're looking to expand their reach even further, as they've already handled donations from California and Connecticut.
Have / Want
Mike and Marianne have several items:
They're looking for properties that folks want to donate to a local non-profit
They're looking for additional non-profits here locally that would accept real estate as a donation
They want to get the word out about their business so they can grow it and drive more funding to worthwhile local non-profits
They're looking for private money to fund their fix and flip business
Links and Resources and Information
You can contact Marianne and Mike via these links:
1. Their website at http://donaterealestate.com
2. Their Facebook at https://www.facebook.com/DonateRealEstateforGood
3. Their phone number: (248) 757-1713
If you have feedback on the show, a question you'd like answered, a news item, or perhaps a recommendation of someone you'd like me to interview, or if you'd like to be a guest on the show, go to http://www.REITalkDetroit.com/contact and let me know about it.